SDRplay is pleased to announce the release of SDRuno v1.3. This is a major upgrade to SDRuno, which adds a number of important new features and is intended for all RSP models (RSP1, RSP1A, RSP2, RSP2pro and RSPduo)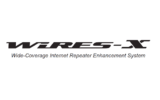 We are excited to inform that the PDN (Portable Digital Node) function for the FTM-400 and FTM-100 series is now available. This firmware is now available at Yaesu official website: http://www.yaesu.com.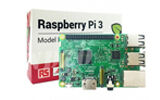 It is clear that an excellent way to attract newcomers to the radio hobby is via the Raspberry Pi plus an RSP.  SDRplay has made available a downloadable SD Card image which is ideal for this.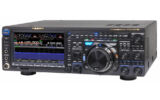 We are pleased to announce more detailed information about the FTDX101 series HF+6m transceivers – the FTDX101MP for 200W output power and the FTDX101D with 100W output power. Both transceivers share the same core features utilizing the latest SDR Technology.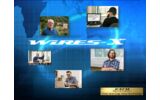 Yaesu is excited to announce that a firmware update for the FT2DR/E along with the latest WiRES-X PC Software (V1.50) has been released on our official website (www.yaesu.com). This update will enable the FT2DR/E to work as a WiRES-X Portable Node Station with the following firmware and the WiRES-X software: FT2D MAIN FW V3.10, FT2D DSP FW V4.31, WiRES-X PC Software V1.50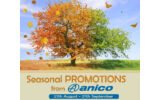 This summer and autumn Yaesu continues the popular Cashback program. Till 30th of October, you can claim back cashback for the following products: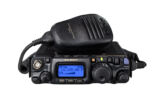 The new 
Yaesu FT-818ND amateur mobile transceiver
 incorporates all the many basic and attractive features of the ever-popular Yaesu FT-817ND while providing upgrades desired by many existing owners. The Yaesu FT-818ND provides 6W of solid output power with an external DC power source. The supplied Ni-MH battery pack (SBR-32MH) has been upgraded to now provide larger battery capacity - 9.6v/ 1900mAh. The recent launch of several new satellites is a certain indicator that the large global community of satellite enthusiast are going to be very delighted to learn that the FT-818 includes a Built-in TCXO-9 oscillator that gives the 
Yaesu FT-818ND amateur mobile transceiver
 fantastic frequency stability (±0.5ppm).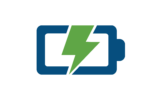 To a large extent, the performance and longevity of rechargeable batteries depends on the quality of the chargers. Battery chargers are commonly given low priority, especially on consumer products. Choosing a quality charger makes sense. This is especially true when considering the high cost of battery replacements and the frustration that poorly performing batteries create. In most cases, the extra money invested is returned because the batteries last longer and perform more efficiently.