Description
Floating waterproof design, rugged construction and up to 10km range, the T92 H2O keeps you connected with family and friends. The integrated torch has bright white and red modes and will automatically activate on contact with water. Press the emergency alert button to activate a hands-free call and sound a loud warning tone on your radio to signal to others in your group that you need help. Supplied with rechargeable batteries, mikro USB charger, belt clips with built-in whistle and a hard carry case, the T92 H2O has everything you need to stay connected during your wildest adventures.
Motorola TALKABOUT T92 H2O walkie talkie features:
PMR446 radios - license free

Range:150 meters - 10 km *

Rechargeable NiMH batteries (supplied)

16 channels + 121 codes

Scan/monitor

20 call tones

Hands-free

Dedicated orange emergency alert button 3

LED torch with white and red modes plus water-contact activation

Vibrate alert

IP67 waterproof1 - submersible up to

1 metre for 30 minutes

Floats when dropped in water 1

Belt clips have built-in whistle

Handy carry case with accessories
Motorola TALKABOUT T92 H2O walkie talkie specifications:
Tx Power: 500mW

Bandwidth: 12.5 Khz

Weight: 176g w.o. batteries

Colour: Yellow

Battery: Ni-MH 800 mAh PMNN4477A
Motorola TALKABOUT T92 H2O walkie talkie box contains:
2 pcs. pmr446 T92 H2O walkie talkie,

2 pcs. rechargable battery,

1 pcs. EU charger with 2 slot mikro USB

1 pcs. UK charger with 2 slot mikro USB

2 pcs. belt clip with whistle,

manuals,

1 pcs. carry case.
This class of products assumes only personal, non-professional and non-commercial use.
1 This radio meets IP67 standards. It will withstand submersion of up to 1m for 30 minutes. Radio fl oats with included NiMH battery. It may not fl oat with some AA batteries. Use of headset should be in dry environments only.
2 The communication range quoted is calculated based on an unobstructed line of sight test under optimum conditions. Actual range will vary depending on terrain and conditions, and is often less than the maximum possible. Your actual range will be limited by several factors including, but not limited to: terrain, weather conditions, electromagnetic interference and obstructions.
3 The Emergency Alert feature should only be used in the event of an actual emergency. Motorola Solutions is not responsible if there is no response to the emergency alert from the receiving group.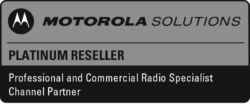 Reviews
03/05/2022
Profi üzlet valós készlettel és termékismerettel. Jó minőségben, azt kaptam amit kértem, legközelebb is őket választom majd.
11/02/2022
Nagyon jó rádió, személyes kedvencem. Az autóimba is tettem 1-1 párat vészhelyzet esetére.
21/01/2022
Kitűnő rádió, a kedvencem.
08/06/2021
Nagyon jó a készülék, a kollégáimnak és a gyerekeimnek is nagyon tetszik.
Az ügyintézés is rendben van, viszont kár hogy az üzletben nem lehet kártyával fizetni.