Motorola VX-264 (CE) UHF 403-470 MHz PROFESSIONAL RADIO
Price:

178.75 EUR

(148.96 EUR + VAT)
Motorola VX-264 (CE) UHF 403-470 MHz PROFESSIONAL RADIO with VAC-UNIC charger, without battery. A New Combination of Performance and Value in portable radios. The VX-260 Portable Radio Series delivers the ideal combination of features and performance for efficiency, reliability and interoperability. 
Enhanced Audio Output
Excellent Audio performance allows for better message clarity so you can be heard loud and clear in all situations.
Expanded Interoperability
The VX-260 portable analog radio series boasts abundant signaling options such as MDC1200®, FleetSync®, DTMF, 2-tone and 5-tone capabilities, providing seamless integration into a mixed fleet.
Safety Not Sacrificed
Emergency alert can be programmed to instantly notify help with a press of a button on the VX-260 portable analog radio series. Lone Worker is a built-in timer that requires the user to reset at a predetermined interval. If not reset, the radio automatically switches to Emergency mode to alert help. An ideal solution for supervisors to monitor the safety status of radio users working alone. VOX capable with accessory.
Universal Battery System
The Universal Battery System for Vertex Standard portable radios takes energy interoperability to a new level by utilizing a single charger base to support multiple radio series when used with designated UNI batteries.
Motorola VX-264 (CE) UHF 403-470 MHz Portable Analog Radio Features:
Display portable radio

128 channels/ 8 groups

6 custom-programmable keys

Embedded voice inversion encryption

Superior audio quality
Motorola VX-264 (CE) UHF 403-470 MHz Additional Features:
MDC1200™ ANI Encode

FleetSync™ ANI Encode

DTMF ANI Encode

2-Tone Encode/Decode

5-Tone Encode/Decode

CTCSS/DCS Encode and Decode

Emergency

Lone Worker

Multiple Scan Options

Auto-Range Transpond System (ARTS™)

Internal VOX (when used with a VOX accessory)
The price of the product does not include the battery. Please choose a proper battery from the accesory products' list when purchasing.
There are no reviews for this product.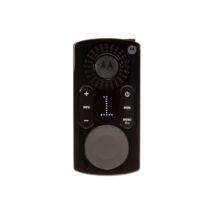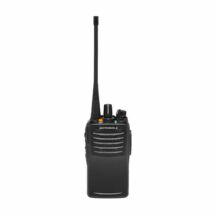 Other products you may like