Description
Motorola VX-231 VHF HANDHELD RADIO WITH FNB-V106 Ni-MH 1200 mAh BATTERY.  The Motorola VX-231 provides wide band coverage, a variety of signaling features and improved ergonomics that adds up to a better return on your investment.
Improved Portability
A radio that won't get in the way, the VX-231 is compact and light weight to easily carry with you on the job.
More Battery Power
Designed to use powerful Li-Ion battery technology for longer battery life. Includes a 1150 mAh battery providing 9 hours of operation with the battery saver enabled.
Wide Band Coverage for Added Value
One radio designed to cover VHF and UHF bands, which provides expanded options in frequencies to use.
More Scanning Options
While many radios provide 1 or 2 scanning options, the VX-231 radio gives you 4 additional scanning options for greater convenience and flexibility for the way you need your radios to perform. Options include: Priority, Dual Watch, Follow Me and Talk Around scan.
Exclusive Auto-Range Transpond System – ARTS™
Only Motorola radios are designed to inform you when you and another ARTS™-equipped station are within communication range.
If out of range for more than 2 minutes, your radio senses no signal has been received and beeps to alert you. The base station can then alert the field unit to move back in range. A great solution to keep your workers coordinated.
Additional Features
• 16 channel capacity
• Two programmable keys
• Flexible channel spacing: 12.5 kHz to 25 kHz
• Battery power save option
• Emergency
• Lone Worker
• DTMF ANI
• DTMF Speed Dial
• 5-Tone / 2-Tone Encode and Decode
• CTCSS / DCS Encode and Decode
• Manual squelch adjustment
• Radio-to-radio cloning
General Specification
Frequency Range
VHF: 134 MHz - 174 MHz
UHF: 400 - 470 MHz
Number of Channels
16
Power Supply Voltage
7.4 V DC±20%
Channel Spacing
12.5/20/25 kHz
PLL Steps
5 / 6.25 KHz
Battery Life (5-5-90 duty)
1150 mAh FNB-V103LI, 9.0 hours (7.3 hours w/o saver)
1200 mAh FNB-V106, 9.0 hours (7.3 hours w/o saver)
With 2000 mAh FNB-V104LI, 16.5 hours (13.5 hrs w/o saver)
IP Rating
IP54
Operating Temperature Range
-25ºC to +60ºC
Frequency Stability
±2.5 ppm
RF Input-Output Impedance
50 Ohms
Dimension (H x W x D)
110 x 58 x 30 mm (w/ FNB-V103LI)
Weight (Approx.)
285 g
(w/FNB-V103LI, Antenna, Belt Clip)
Receiver Specification measured by EN 300 086
Sensitivity 20 dB SINAD
- 3 dBμV emf
Adjacent Channel Selectivity
70 dB
Intermodulation
65 dB
Spurious and Image Rejection
65 dB
Audio Output
500mW @ 4 Ohms 5% THD
Transmitter Specification measured by EN 300 086
Output Power
5 / 1 W
Modulation Limiting
±5.0 kHz @ 25 kHz
±4.0 kHz @ 20 kHz
±2.5 kHz @ 12.5 kHz
Modulation
16K0F3E, 11K0F3E
Spurious Emissions
-36 dBm ≤ 1 GHz, -30 dBm > 1 GHz
FM Hum & Noise
45 / 40 dB 25 kHz / 12.5 kHz
Audio Distortion
< 3 % @1 kHz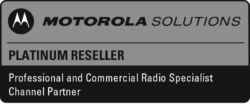 Reviews
There are no reviews for this product.