Endre "HA8CSY" is not only a familiar name in amateur radio circles, you may have also met him on YouTube, where he has published some great videos about his recently purchased Yaesu FT-710 transceiver (and other useful tools). Since he knows the unit inside and out, we asked him to write a summary of his own experiences. Please welcome Endre "HA8CSY".
"Hi. At the kind request of Anico Kft., I have written a short review of the recently purchased Yaesu FT-710 transceiver. I would like to give an amateur radio enthusiast's perspective on the radio and the features it offers.
The Yaesu FT-710 is Yaesu's compact, shortwave transceiver that uses the SDR technology known from Yaesu's FT-DX101 and FT-DX10-, which is a great fit for our fast-paced, comfortable world. The FT-710 is a perfect entry-level device. If you're thinking of buying a compact transceiver with SDR technology, it's a good choice.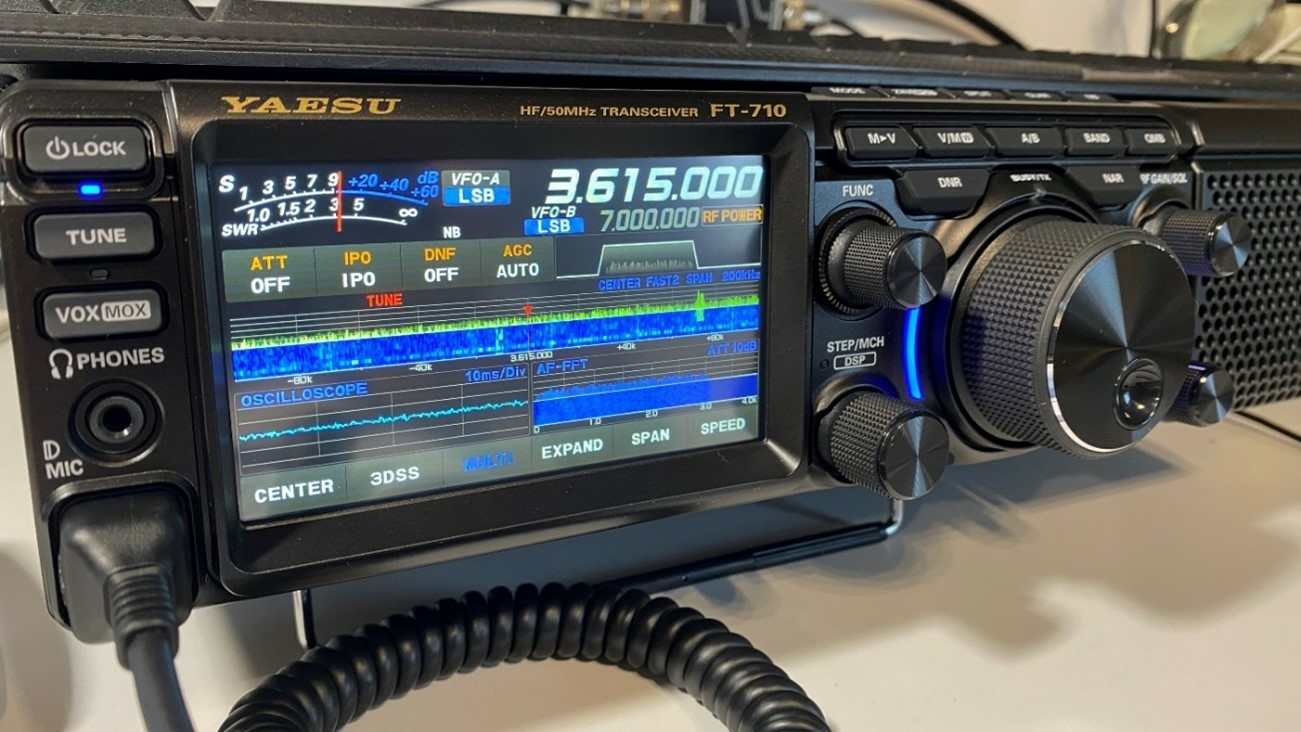 Accessories
To add to the compactness, I recommend the Yaesu MHG-1 handle, which was previously intended only for the FT-450 transceiver, but now fits the FT-710 as well. The handle makes it easier to move and transport the radio (4.5kg) when needed. For me, these were the deciding factors in favour of this model, as I might want to use the radio when it is stationary. Mainly because I am also a member of RKSZ (Hungarian Radio Amateur Radio Emergency Service).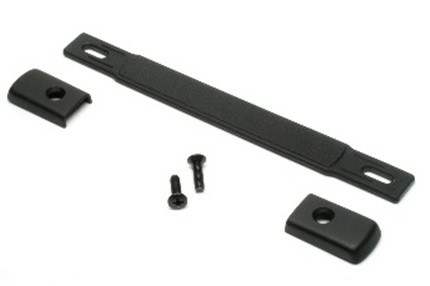 If you are thinking of a more serious desktop radio, there is the Yaesu FTDX-10, the Yaesu FTDX-101D and the Yaesu FTDX-101MP, which are really desktop radios. These radios probably feature all or most of what I've described below, but I'll cover a few things.
Along with the transceiver, you get an SP-40 type external speaker that mounts on the side of the unit, and together with it you get a speaker system, fancyly called AESS (Acoustic Enhanced Speaker System). The radio really does sound much better when you use this accessory. From the menu, you can also adjust the balance between the built-in and the external speakers and the cut-off frequency between 700Hz and 1000Hz. This delivers perfect sound in a quiet environment, but in a noisier environment I recommend using headphones or earphones that can be connected via a 3.5mm jack socket.
Speaking of sound, let's get to the SSM-75E microphone! The 600 Ohm electret (condenser) microphone delivers high quality modulation if you opt for phone modes. The microphone features a MUTE, UP, DOWN and 4 programmable buttons. It's a shame that the programmable buttons cannot be programmed to play your pre-recorded messages, which would make it easier to make calls in contests or big pileups. Unfortunately, you have to purchase a separate FH-2 (Remote Control Keypad) add-on for this purpose, or you are left to look up this feature from the menus. It is possible that the software will be improved later and we will get such a feature  with a firmware update. Updates are constantly coming in to fix various bugs, but we may also get new features later.
We haven't mentioned everything in terms of accessories, because there are many, many add-ons that we can add to our radio. But perhaps the best and greatest addition is the computer connection.
The radio is connected to the computer via a single USB cable. After installing the right drivers, you get 1 USB speaker on the computer, which transmits the signals coming from the radio to the computer, 1 USB microphone, which can be used as a modulation point if you want to feed sound from the computer. This built-in USB sound card will be a great help for fans of the FT-8 and digital modes to connect the computer and the radio, but I use it for other things. You also get 2 COM (virtual serial) ports which can be used for CAT control.
On the radio, the so-called FT-8 PRESET, pre-programmed by Yaesu, is set up for digital modes, which can be activated with a simple touch or two, but you can also create your own PRESETs, where you can save CAT interface settings, AGC settings, AUDIO settings, transmitter bandwidth settings, modulation port settings, PTT setting. This way, if you use the radio in FT-8 mode, or with another computer software, or if you use the radio in a remote location, or with a different setup, with a properly saved PRESET, all the settings on the radio are activated and switched over at the push of a button, so you don't have to fiddle around with the various settings for a long time.
With CAT control, various logging programs and other services are perfectly usable via the computer. Here I would like to mention CW decoding, which is missing feature for many. Decoding CW (telegraph) signals is usually done by our ears, so don't be alarmed that it is not built into the radio's software. But if you don't want to rely on your ears, decoding Morse code signals can be done by many computer programs. A USB connection is perfect for this purpose.
The radio
The 4.3" colour TFT display (11cm) has good colour and resolution, as well as a resistive touch-sensitive touchscreen that you can press with your fingernail or even in gloves. A huge advantage of the radio is that you can connect it to a monitor with a DVI-D cable, so you can project the picture onto a much better screen instead of a small display. Add an external monitor, a USB mouse or a keyboard and you can make the radio incredibly easy to use. If you're using it at a desk, I'd definitely recommend connecting these accessories. Navigating with the mouse gives you access to most of the menu. In addition, you can switch to the desired frequency in the band with a click. The display has a matte finish, so it won't glare in sunlight. If you open the support leg at the bottom of the radio, you can also improve the viewing angle if necessary, but basically you can still see it from all directions.
The large VFO tuning knob rotates easily, but you can adjust the tension and thus the smoothness of the run with the small lever under the knob. This is very useful if you don't want to accidentally spin the VFO knob by pressing nearby buttons. Next to the VFO reel, two LED lights on either side indicate the current operating status (VFO-A, VFO-B, memory, clarifier/split). These colours can be adjusted in the menu. Unfortunately, there are no backlight LCDs to illuminate buttons, so it's a bit harder to control the radio in the dark.
At the back you'll find a cooling fan to provide adequate cooling. It's not too quiet, but it automatically adjusts its speed depending on the load. This cooler runs continuously, but that's normal for radios like this.
Since I haven't disassemble the radio, and because I wouldn't be able to tell you much about its internals anyway, I won't list technical specifications here, as the internet is full of them anyway. The radio also passed the Sherwood test in October 2022.  This is done by an independent measurement lab and they rank radios based on their measurements. Rob Sherwood's NC0B report says:
The FT-710 has almost identical baseline figures to the FTdx10 on the 20 metre band, such as noise floor, AGC threshold, sensitivity and dynamic range, but the FTdx10's blocking, analogue-to-digital converter (ADC) overload protection is higher than that of the FT-710.
A signal stronger than +1 dBm at the antenna input activates a protection circuit. And the 1 Hz "fine tuning" was very useful for measuring the bandwidth of the DSP filter.
If you want to see the raw numbers, you can download the report here. The Sherwood list ranks by third-order dynamic range and RMDR (reciprocal mixing dynamic range).
Overall, they rank the radio 4th on their list, which is not a poor performance at all. What I really liked even after my previous radios is the easy to use graphical representation of the DSP filter to cut off and suppress noise from other stations that might be sneaking in next to you, using the dual-core, 32-bit high-speed floating decimal point DSP SHIFT/WIDTH/NOTCH/CONTOUR/APF settings. I use it regularly. I also like the very good DNR, which is used to effectively cancel/reduce random noise. The resulting speech quality, at the right volume, is similar to that of a digital UHF transceiver. At shortwave this was very strange at first. The extremely good AUTO NOTCH (DNF) automatically eliminates dominant beat sounds, which for me eliminates the occasional electric fence noise. It also works well and I use it regularly.
The automatic relay TUNER has also tested well for me. As usual, it tunes down well when the unmatched antenna strays to the edge of the bands. In my experience it works better than the Yaesu FT-450 (my previous radio). The Yaesu FT-710 also offers the option to connect the Yaesu FC-40 tuner.
The broadcast audio settings are worth dealing with, because this setting can be done under the parametric microphone tone control (PRMTRC) in menu 9-9 and can be set to the speech processor on or off state. Excellent broadcast sound quality can be achieved if one is careful with the setting. Based on my experience and reports from my QSO partners, I have managed to set this up well and have surprisingly good transmission sound dynamics.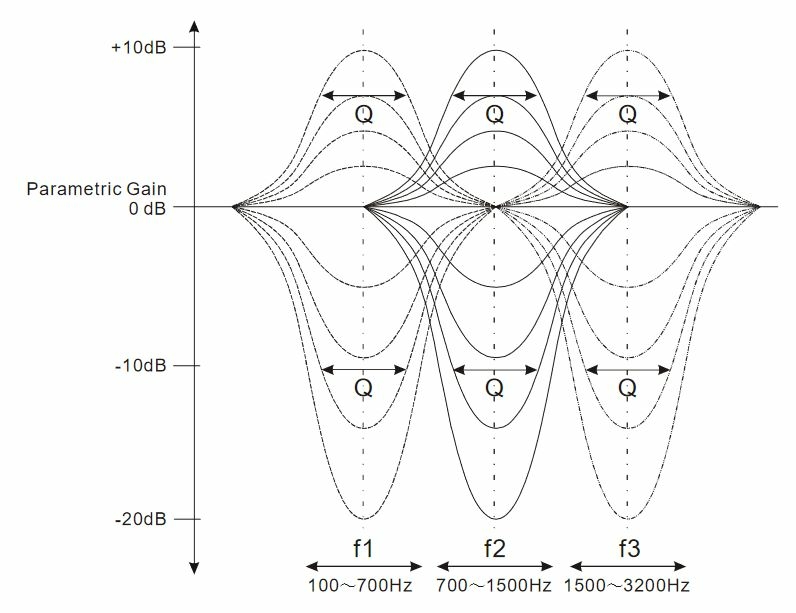 The SD card stores all settings, memory contents and also records QSOs at the touch of a button. Firmware updates are also done very conveniently and securely via the SD card. I have added a 32GB card to the radio and regularly record audio for my videos. The VOX service does not work while recording.

In summary, the Yaesu FT-710 shortwave transceiver is a new entry-level compact radio with SDR technology to replace superheterodyne radios, offering modern software and hardware features in a small package and perhaps at a more affordable price.
I hope this little article will help many people to get to know the radio, but I definitely recommend downloading the user manual, which is a great guide to all the radio's capabilities.
In addition, if you want to get a visual demonstration of the radio in action, I recommend my videos on my YouTube channel of the radio and many others. Sign up!
HA8CSY OP.: Endre
We would also like to thank Endre for his excellent article. If you like writing and you have bought a Yaesu transceiver from us, please contact us and become our next guest author!