Description
LDG IC-PAC CABLE / BETWEEN ICOM RADIO - LDG TUNER
Description: The IC-PAC and IC-PAC-6 interface cables providing DC power and control between the radio and the autotuner. Available in both long (IC-PAC-6) and short lengths (IC-PAC).
Supported Radios: IC-7000, IC-7200, IC-706, IC-707, IC-718, IC-725, IC-728, IC-736, IC-738, IC-746, IC-756, IC-765, and IC-775 (this interface will work with any ICOM radio that supports the ICOM AH-3 or AH-4 Tuner).
Functionality: Pressing the tune button quickly on the radio by-passes the tuner. Pressing and holding the tune button on the radio or tuner starts the tune process.
Note: If you are using this cable with the IC-718, be sure to set the tuner menu to "4". THe LDG tuner and interface cable emulates the Icom-AH-4 tuner.
Reviews
23/11/2020
Arrived ok on 24th Nov 3 weeks from UK by airmail !!
Lead ok works fine . Long way from Hungary to NZ
Gazsi
|
Verified purchase
20/08/2020
Gyors, pontos köszönöm! 73 DX
04/06/2019
A megszokott minőségben és gyorsasággal kaptam meg.

Similar products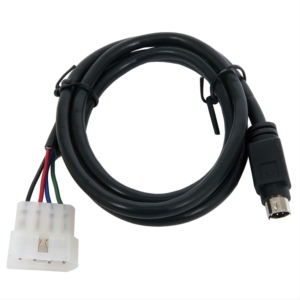 Join our community for interesting content