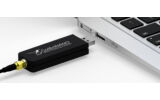 SDR radio became popular in Hungary around 2012-2013 thanks to the RTL chip versions appearing among DVB-T Chinese USB TV receivers. Back then you couldn't get these devices in Hungary, you had to order them from China. Since then the situation has changed a lot here, too.
The new Yaesu FT3DE provides reliable 5W RF power output in compact design and light weight from factor - W62mm x H100mm x D32.5mm/ 282g. Battery power-saving settings are available for each frequency band with TX output power level (5W/ 2.5W/ 1W/ 0.3W) individually selectable. Even in a compact body, the user can enjoy loud and clear C4FM voice quality from 700mW of audio power. Real Dual Band Operation (V+V, U+U, V+U, U+V) are available with two independent receivers, and the FT3DR/E supports simultaneous C4FM digital monitoring for both the A and B bands (C4FM/C4FM standby).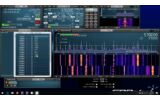 SDRplay is pleased to announce the release of SDRuno v1.3. This is a major upgrade to SDRuno, which adds a number of important new features and is intended for all RSP models (RSP1, RSP1A, RSP2, RSP2pro and RSPduo)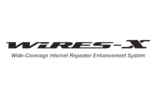 We are excited to inform that the PDN (Portable Digital Node) function for the FTM-400 and FTM-100 series is now available. This firmware is now available at Yaesu official website: http://www.yaesu.com.