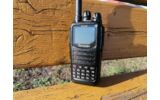 This radio appeared in the Wouxun product lineup early 2019, in Hungary however it only had its debut in March 2020.
With my experience gathered over the years, I am actually happy that this time I am not reviewing a brand new device. Why? Usually, when new devices are put to market, despite all the extensive testing, the firmware always has some room for polishing. A one year old radio on the other hand usually has a firmware version already updated and bugfixed, and you can do without hunting for patches, firmware update or cope with menus full of irritating small bugs. I believe, this one year has been worth the wait.
We are informing you about some news from SDR World: about SDRplay's series of webinars, and about lots of video reviews.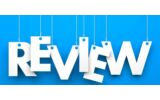 We have already shown you one of our latest favourites: the new 
SDRPlay RSPdx
. Now you can hear and read about others' opinion about it.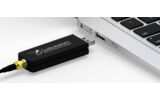 SDR radio became popular in Hungary around 2012-2013 thanks to the RTL chip versions appearing among DVB-T Chinese USB TV receivers. Back then you couldn't get these devices in Hungary, you had to order them from China. Since then the situation has changed a lot here, too.